Start of main content.
Webinar
Live Demo: Meet KlariVis, An Exclusive Demo For Bankers
Thursday, March 30 at 11:00am ET & Thursday, April 6th at 2:00pm ET
Speakers Include
Kim Snyder

CEO & Founder, KlariVis

Erica Starr

CMO, KlariVis

Ashley Fiore

Chief Business Intelligence Officer, KlariVis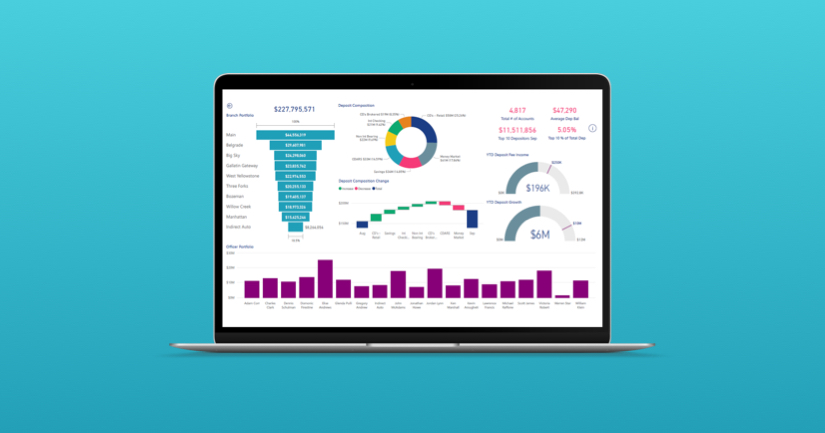 At KlariVis, we are grateful to be in a strong, secure, stable, and diversified position. Get a detailed tour of KlariVis.
Register for Webinar
During this session, you will:
View KlariVis features and functionality, with careful attention dedicated to reports that current clients have been utilizing to successfully navigate this shifting financial environment and support new deposit customers moving to the safety of their community banks.
Learn what updates are being made to the platform and how we manage our continuous development cycle to address the ever-evolving needs of community bankers.
Explore how KlariVis can unite your entire organization and be used as far more than just a financial reporting tool.
Due to increased interest in the KlariVis platform, our team's 1:1 demo availability has been filling up quickly. To accommodate the urgent nature of this environment, we are offering two open demo opportunities to all bankers interested in learning more.
Join founder and CEO of KlariVis, Kim Snyder, on Thursday, March 30 at 11:00am ET or Thursday, April 6 at 2:00pm ET* for a walkthrough of the KlariVis platform.
Please Note: This session is available to bankers only. If you are not a banker and would like more information on KlariVis, please contact us at Hello@KlariVis.com.
*Second open demo added due to overwhelming demand!