Start of main content.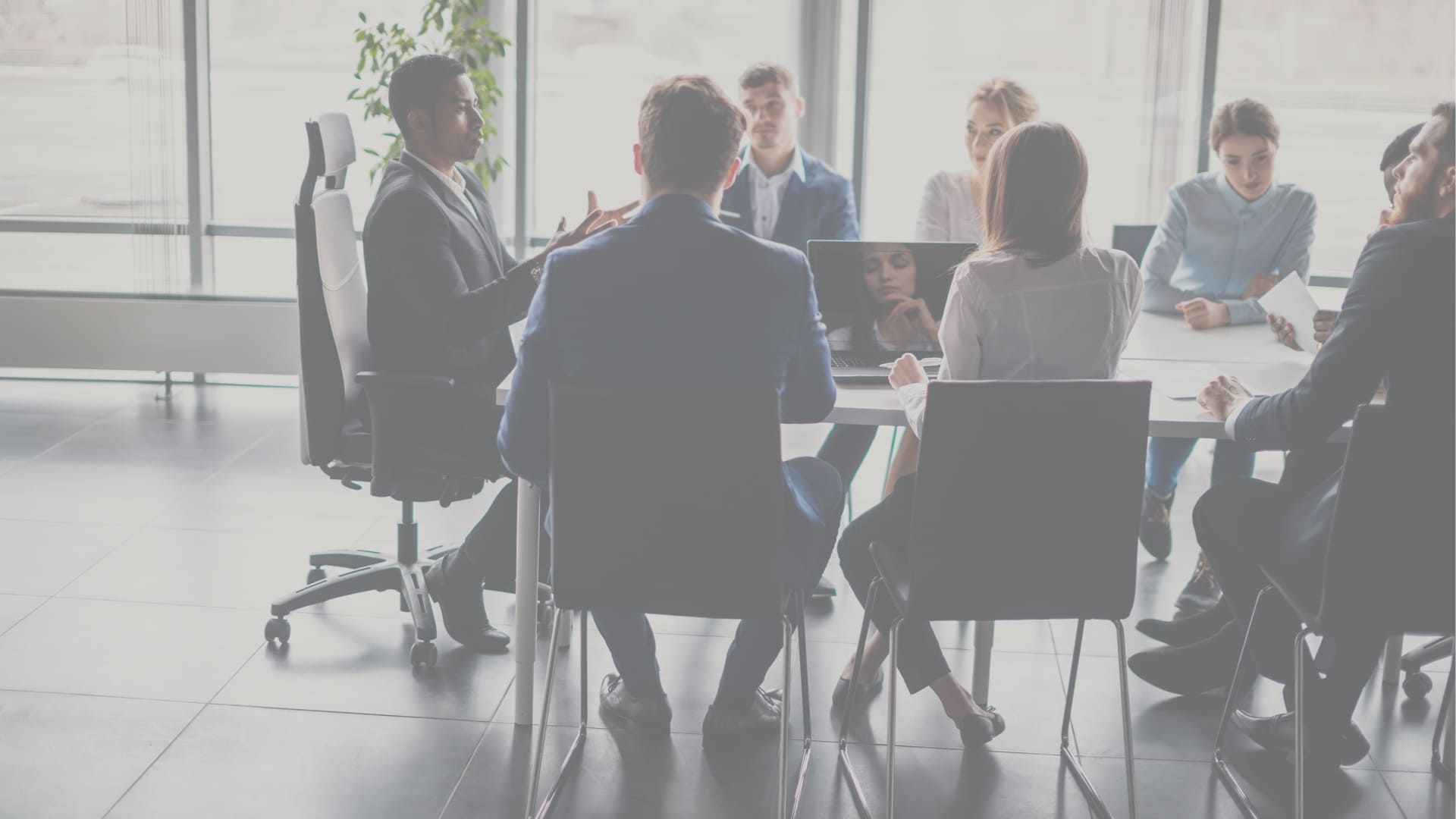 Features
Bring Your
Data to Life
Take your bank's business intelligence to the next level with the enterprise banking analytics platform that brings it all together.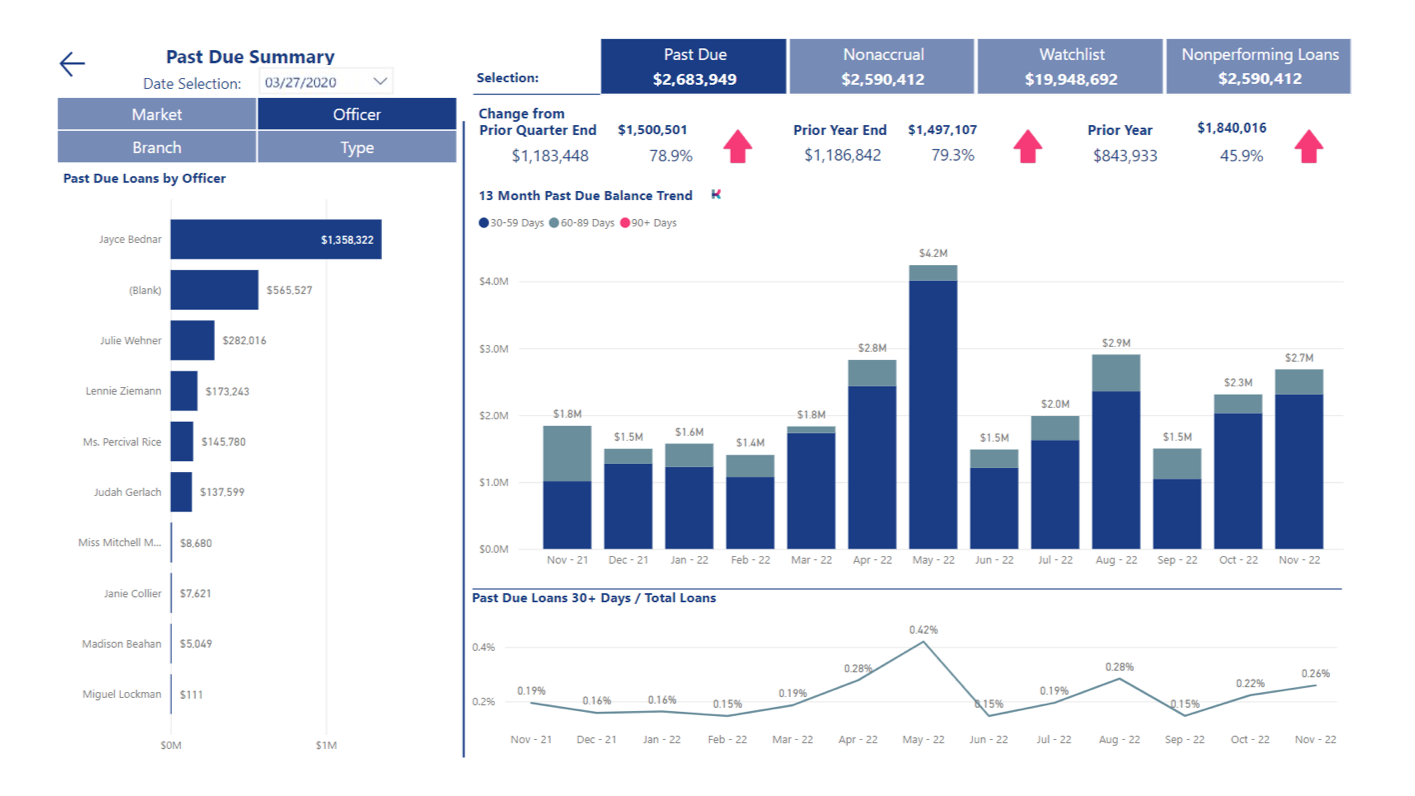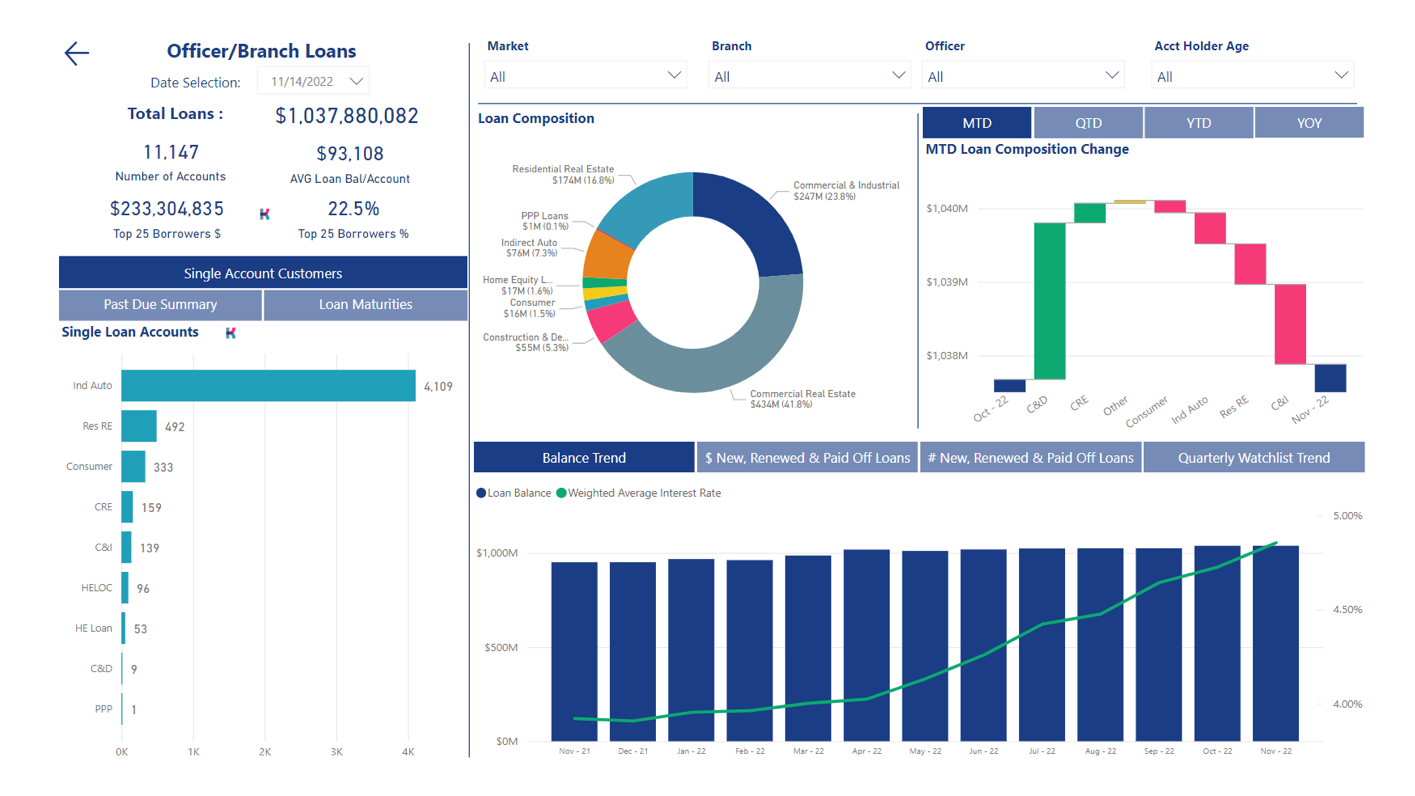 How it works.
KlariVis aggregates data from your core and various ancillary systems and enables you to see it more clearly to empower you and your team to work better. As your bank grows, so does the volume of your data. With the time you save on analysis, you can put your new insights towards building a better organization. At KlariVis, we clear the way for you to succeed.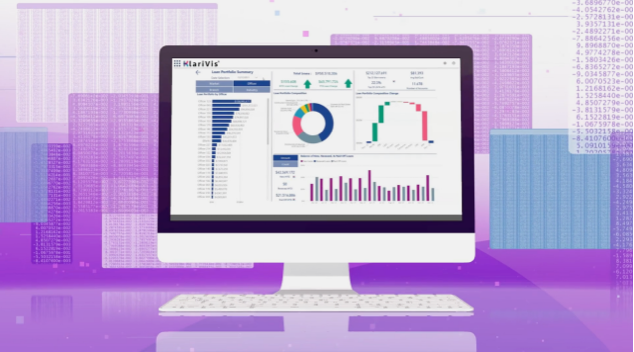 Bank-Wide Benefits
Explore our platform capabilities to see how all layers of your organization can leverage a centralized view of your data to be a better bank for your customers.
Enterprise-Wide Analysis
Executive Insights
KlariVis provides banking executives with powerfully simple summaries about overall bank performance and growth trends across markets, branches, products, officers and industries.
Schedule a Demo
Everything in one place. Leverage your data across all departments.
Interactive Dashboards
Ditch static reports, bring your data to life
Empower your team to make informed decisions with self-service access to our 650+ interactive and static dashboards. Say goodbye to complicated reporting processes and hello to a more efficient and effective way of working.
Schedule a Demo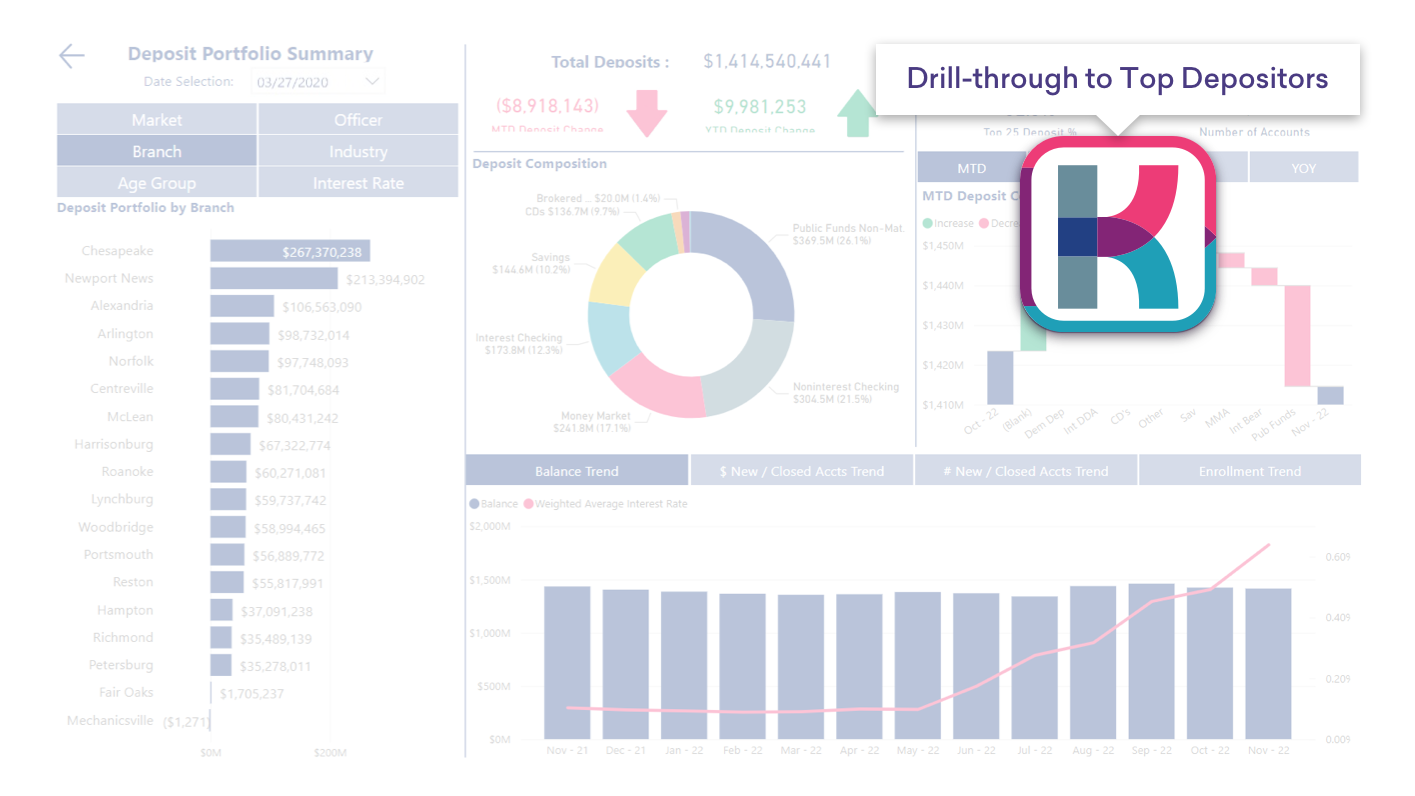 Customer-Level Drill Downs
From big picture to transaction level data
Quickly drill down from a macro view all the way to the customer level directly from your interactive dashboard. Instead of sifting through countless reports and making numerous phone calls, spend that valuable time taking action on the data rather than hunting for it.
Schedule a Demo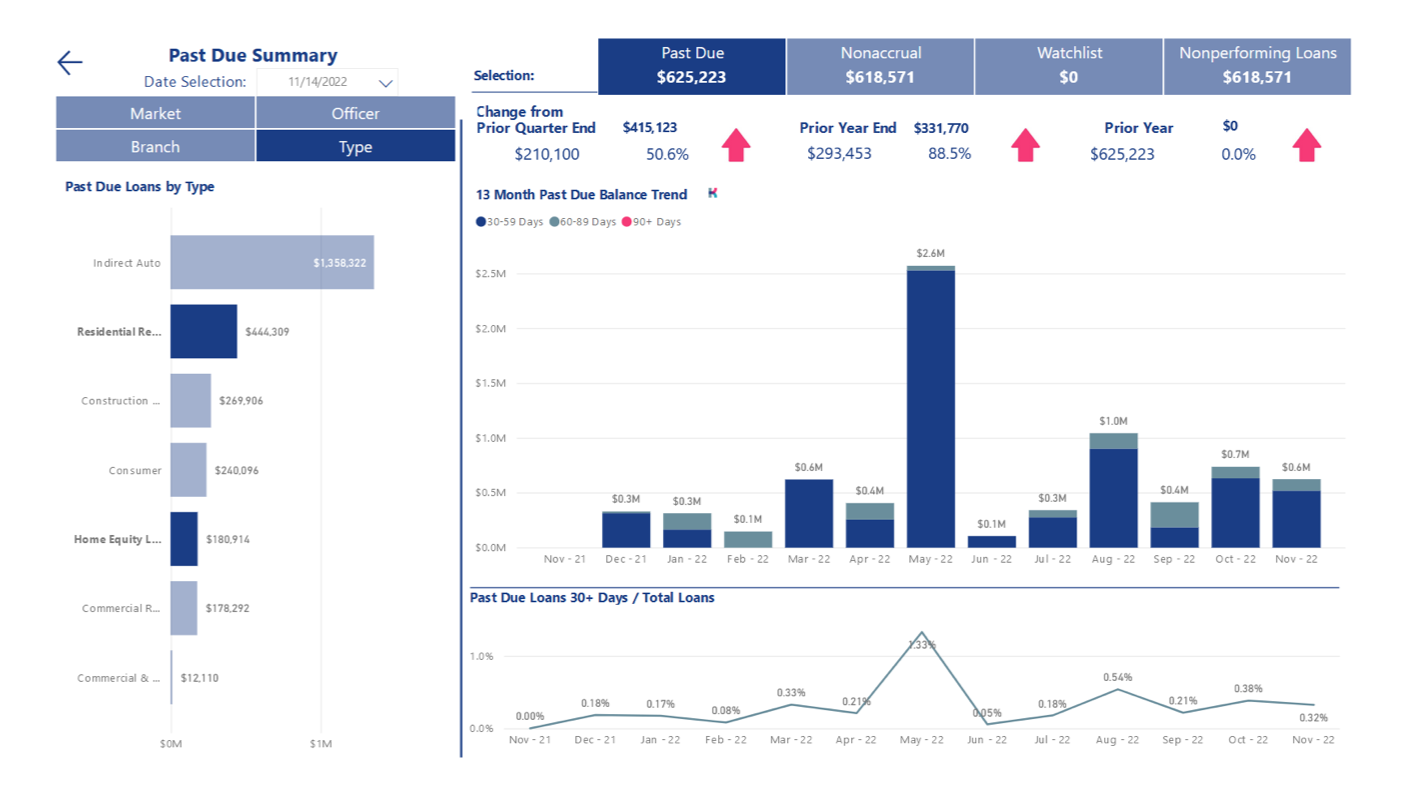 Enterprise Access
Accurate, centralized data at your fingertips
Gain insights into every aspect of your business, from lending and retail to finance and operations. With enterprise access, you can ensure that everyone in your organization has the data they need to make informed decisions and drive growth.
Schedule a Demo
The KlariVis ecosystem works with all cores and systems.
KlariVis consumes data from any core and ancillary systems you use and turns it into intuitive, interactive data visualizations.
Testimonials
Since implementing KlariVis, the team at Wayne Bank has spent far less time searching for data and much more time and energy serving their customers.

KlariVis is going to take our small, community bank and give us the opportunity to be out in the field in front of our customers more often.

Jim Donnelly, President & CEO,

KlariVis becomes invaluable.

Jerry Champi, President & CEO,

KlariVis is a critical strategic ingredient in our continued pursuit of earned independence and long-term relevance.

Greg Evans, President & CEO,

FVCbank reduced past-due loans by 75% and eliminated 60 hours per month in ad hoc reporting.

This is the first bank I have worked for in 30 years where I have data at my fingertips when I want to see it, AND it's up to date!

Bill Byers, Chief Lending Officer,

Implementation was fantastic...we weren't writing reports or providing historical data, the KlariVis team handled all of that.

Amy Kelly, Operations Officer,
Become a Better Bank.
Stop guessing and start knowing by bringing your data to life.